It suddenly occurred to me that I hardly ever listen to the radio anymore. I used to love listening to the radio. When I first moved to Sweden back in the mid-90s, there weren't so many commercials on TV or radio stations. It was bliss. You could listen to close to an hour of music without interruption. There'd be one long commercial break so you had time to go to the bathroom, take a ciggy break if you smoked, or make more coffee and fix a sandwich. And in the early days when I couldn't speak or understand Swedish, Sveriges Radio (their version of NPR) broadcast news from the US in English twice a day and even rebroadcast some programs from NPR.
Then something happened a few years later. Many Swedish radio stations started doing that annoying thing of squeezing in commercials between every 3-4 songs. Often the difference in volume was so high it felt like, during the commercial breaks, your radio was jumping up and down on your shelf or tabletop.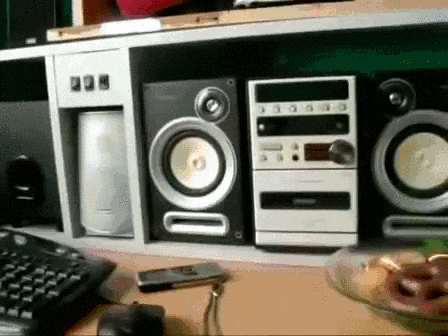 It also began to feel like every single station was playing the same music–and I didn't like any of it. I eventually stopped listening to the radio. Instead, I listened to my collection of CDs and stopped worrying about new music. Sometimes I'd watch ZTV or MTV Europe to see if there was anything worth checking out. Occasionally something would jump out at me like Mando Diao, Saybia and Mew. But mostly I ended up listening to the same music I'd liked when I still lived in the US.
It went on like this for a while.  I found some online radio stations I could listen to, which was great. I found more new music to listen to–and not so many damned commercials. Can you tell I don't like commercials very much?  Nowadays, I subscribe to different bands' YouTube channels (like Mew, Lianne La Havas, Robyn, etc). But even with signing in, I can't always escape the commercials. Some you can skip after a few seconds, others refuse to be skipped.
Lately, I've been listening to Chance the Rapper. I don't know how it happened. Maybe it was seeing him on SNL that did it. I liked his performance of "Same Drugs" and now I've been listening to it a lot on Spotify. I have the feeling I'll be listening to a lot more music and watching TV less. There's a certain orange man I hate seeing on my TV screen, so Spotify and YouTube will be my saviours the next 4 years.
So now I wonder…everything changes so quickly these days, how will I discover new music in the future? And when will I ever listen to the radio again?